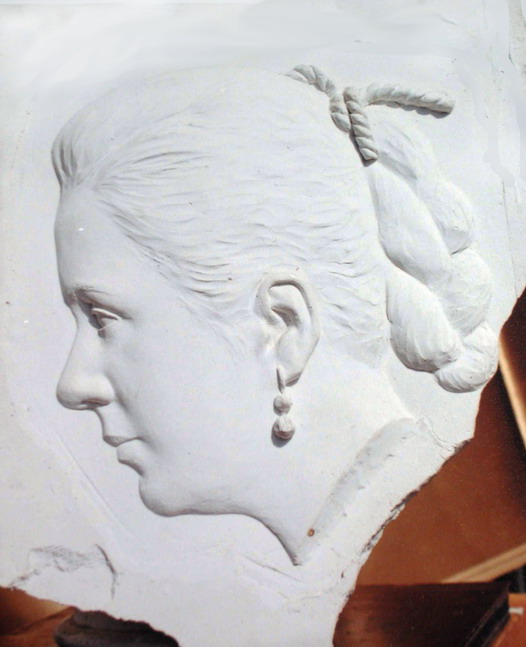 Zad Jabbour produces delicate bas-relief portraits in clay such as the example shown. These can be also be made as a pair for couples, face to face. They are produced from photographs.
Bas reliefs are ideal for wedding gifts or to celebrate parents or grandparents. Their standard size is approximately 40cm x 30cm. Depth 2.5cm
The standard fee is $650.00 for one or $1100.00 for a pair.
Please contact us using the contact page on this site if you would like to commission a bas-relief