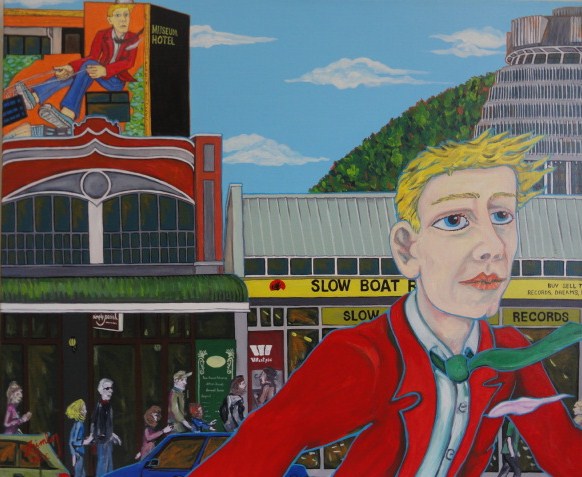 Acrylic on boxed canvas size 600mm x 500mm
$1750.00
No 2 in 'The Beehive in Cuba St' series
From 'The Beehive in Cuba' St Exhibition May 2011
Gabriel Heimler is a well known artist and muralist from Berlin, where he started his career with the mural 'The Wall Jumper' on the Berlin wall, now part of an historical monument.
In Wellington Gabriel and Anna are known foir their mural 'The Mover' on the Museum Hotel, one of the world's top 10 art hotels. The mural was runner up in the public choice award for best outdoor art 2009/2010.
After a year living in Wellington their first New Zealand exhibition draws the threads of the city together, by bringing the Beehive, representative of government and business, to the people, by moving it to the other end of town, into Cuba St, home of culture.
To purchase this painting please contact the Gallery