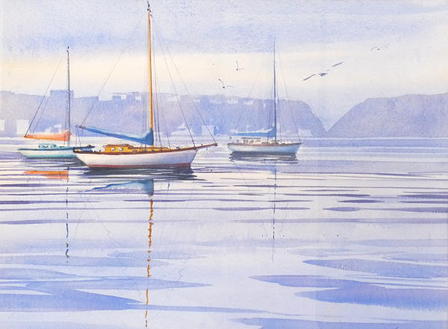 Framed watercolour 1080mm x 870mm. Please contact the Gallery for an image of the framed painting.
Alfred Memelink said of this painting
"I had just dropped a friend off at Wellington airport and decided to take the 'round the bays' road home. This was the scene I spotted looking back from a friend's boatshed as I passed. The rain had just stopped and the leaden sky was lifting over a calm day."
$2150.00
Inquiries please contact the Gallery