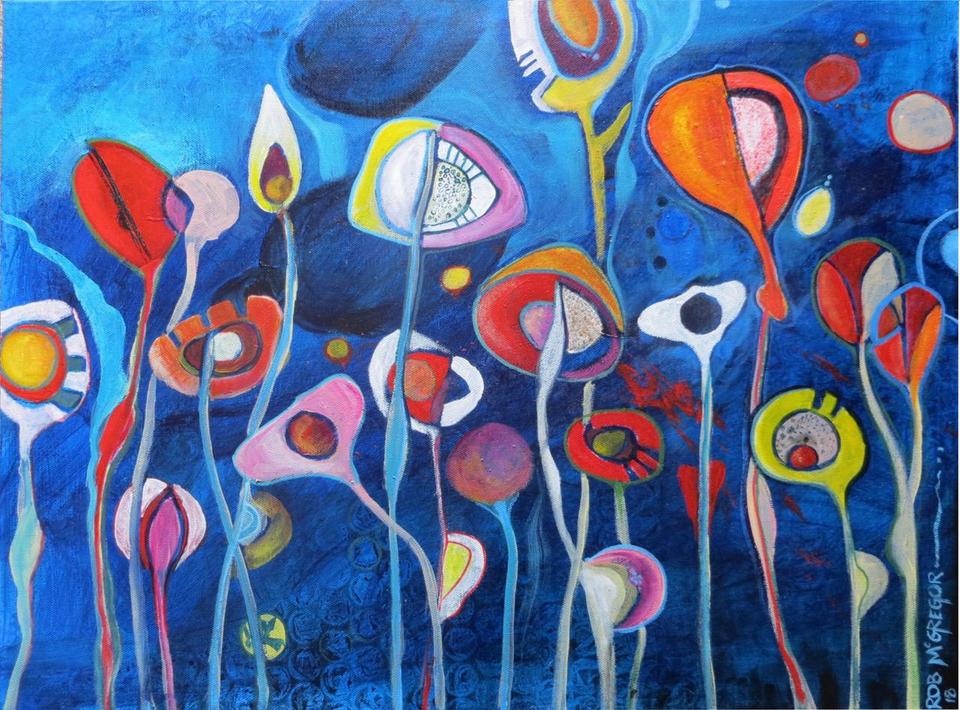 acrylic on canvas 450mm x 600mm
$1175
Artists Comments
I believe that LIFE is a driving force in the universe; life seeks to exist in
whatever conditions prevail. We may not recognise it as life, as our concept
of what LIFE means, is limited by the parameters of our own existence,
experiences and what we have learnt.
This painting, "Colours of Callisto" is the third in a series of life on the moons
of Jupiter that expresses this thought. Perhaps these exist in the ice beneath
the cratered crust that is a roof over their heads.