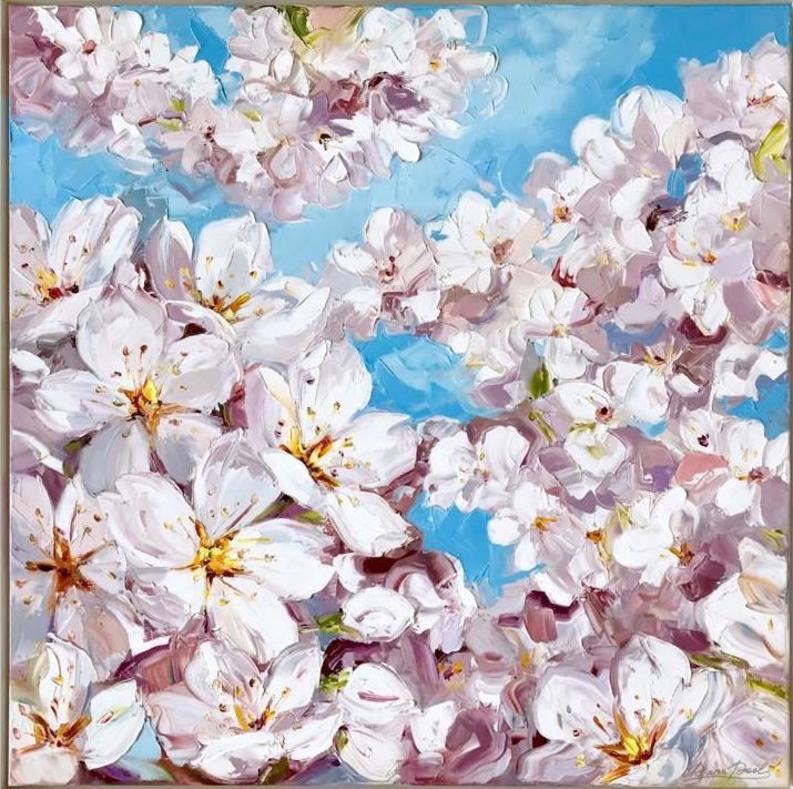 Welcome to the Kiwi Art House Gallery's September Newsletter
Heimler and Proc's 2020 exhibition 'The Hedge' opens October

New Art from Diana Peel, Graham Young, Ronda Thompson and Alfred Memelink

Buying gift art online
Marking 10 years of art in NZ, Heimler and Proc review

Gabriel Heimler and Anna Proc's 2020 exhibition 'The Hedge' opens Wednesday 28 October. You'll receive an invitation to the opening night soon. Further down is an essay by Daniela Gill that reviews a decade of Gabriel and Anna's art in NZ.
Diana Peel

This large (1500mm x 900mm) textured oil 'Cherry Blossom' has been a favourite with visitors to the gallery. See the New Art page for Diana's other large size painting 'Changes' and three new 1 metre size flowers from Diana.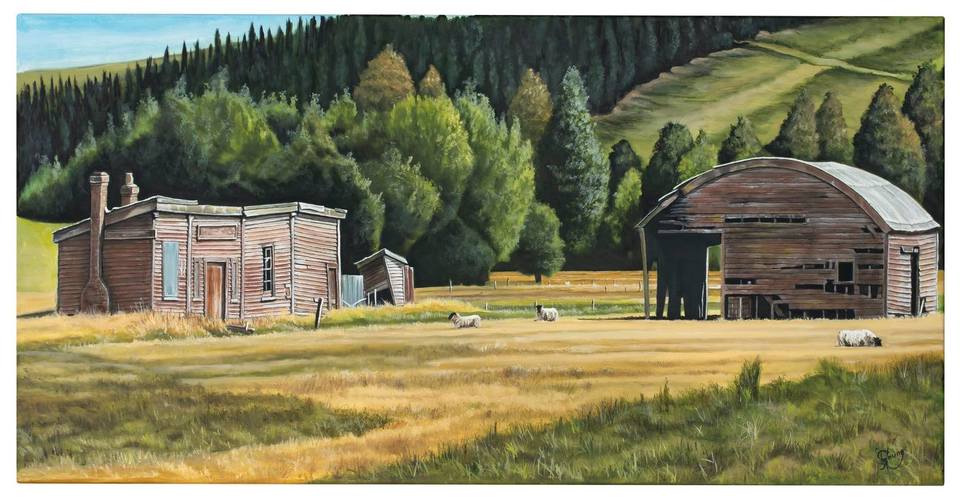 Graham Young

'The Old Waitahuna Railway Station' Graham writes "...came across these old railway buildings in their faded and weathered glory showing all the years of neglect and decay. Evoking a bygone age of the railway line that ran through the rural hills and valleys of Central Otago."

Click on the image for the link to Graham's evocative 600mm x 1200mm oil painting of this iconic scene typical of old rural New Zealand. The station and goods shed are on the central Otago railway line; now mostly the Otago rail cycle trail.
New from Ronda Thompson

Thanks to Ronda Thompson for releasing this beautiful waterfront scene textured oil painting for sale. It was originally painted for the Auckland Art Show which to the disappointment of several KAH gallery artists planning on taking part, was cancelled due to Auckland's lockdown. Please click on the image for details.
Alfred Memelink
Alfred is a well known and popular Wellington watercolour artist who many of you will be familiar with. I've got three new paintings from Alfred. I picked these from his collection as for me they all capture the feeling of the time and place. From right to left, Tory Channel where the seas meet, Petone boatsheds on a sunny day, and a summers evening by the sea Paekakariki. Please click on the images.
Heimler and Proc

With Gabriel Heimler and Anna Proc's 2020 exhibition starting soon, here is an essay reviewing their art and exhibitions since arriving in NZ 10 years ago, by Daniela Gil Sevilla.

Throughout their artistic collaboration, the contemporary New Zealand painters Gabriel Heimler and Anna Proc have been characterised as explorers, daring adventurers who probe the subtleties of the human condition. Their brushstrokes resemble log entries that portray the starting point, our hidden desires, our primeval instincts, our leitmotivs, whilst their canvases show non-conformist, questioning realities and, at times, glimpses of disparate futures.



Buying small Gift Art online
If you scroll down on the home page of the gallery website you'll find a selection of small paintings available to buy online. As a gallery friend, add the discount code lovethisone for a 10 % discount. The discount will be on for two weeks, and will work with any painting on the website that has a buy online option.

Thanks and look forward to seeing you in again soon!

kind regards

Alan Aldridge
Posted: Fri 09 Oct 2020