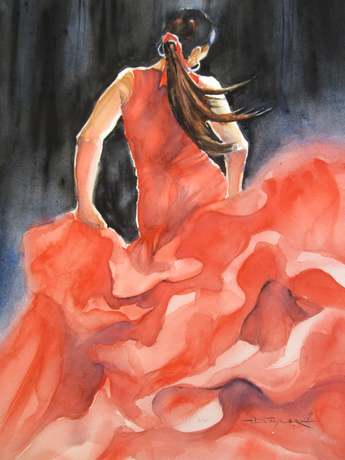 Welcome to the Kiwi Art House Gallery's April Newsletter

This month

Diana Treeborn's exhibition NATURAL EMOTIONS
New Art

Heimler and Proc murals

Banksy appears...
Bookmark cards by Samantha Qiao

Diana Treeborn - Natural Emotions

28 April to 16 May

Diana expresses a spectrum of our emotions through images of nature, mostly underwater settings. She believes that nature plays an essential role in our lives for growing and nourishing our positive emotions while helping us deal with our more negative darker feelings.

Diana will be in the Gallery this Saturday from 2.30pm for a 15 minute talk and q and a about the ideas behind her exhibition paintings.

See the exhibition online in the Current Exhibition page
New Art

Clicking on new art pics below will take you directly to each in the New Art page. There is a good selection of new paintings in the Gallery right now, including a set of dramatic figures and faces from Peter Augustin, two stunning large flower paintings from Diana Peel, watercolours from Dianne Taylor and Joy de Geus, an Oriental Bay scene from Vincent Duncan painted using his traditional style and a small gem of a still life from Tatyana Kulida. Visitors are loving the latest waterfront scene from Ronda Thompson, where she has differed from past work by upping the intensity of her colours.

You'll find these and other recent art in the New Art page
New Heimler and Proc art at Oriental Bay

Gabriel Heimler and Anna Proc have just completed a new artwork depicting swimmers from the 1920s on the wood boarding around the new Rotunda redevelopment and are now working on another mural. Their exhibition '10 Years' has finished but for Gallery Friends a special reduced price will be available for the exhibition paintings until 16 May. Read about the artists here
Banksy

You may have heard of the recent sale of a Banksy in Auckland for 1.45millllion. Hard to believe as it is, this was spotted in the window of Graham Moeller's studio gallery in Taupo. He won't say how he obtained said artwork but I'm sure he'll welcome all inquiries!
Bookmark Cards

Samantha Qiao has made six cards with their decoration removable hand painted watercolour bookmarks, a very neat gift and card idea combined. Also in the gallery some of her hand painted standard cards.

Here are two available watercolours by Samantha

Thanks and I hope to see you soon in the Gallery for a look at the new art and Diana Treeborn's exhibition.

Alan Aldridge
The Kiwi Art House Gallery, 288 Cuba Street, Wellington

04 385 3083 alan@kiwiarthouse.co.nz
Posted: Wed 02 Jun 2021