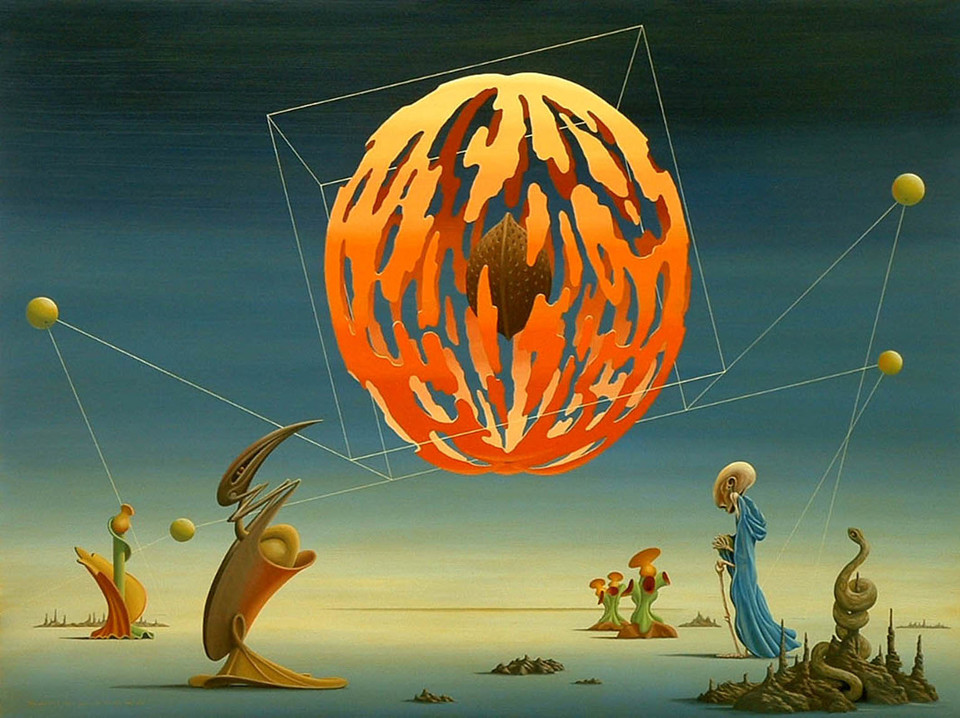 Witness
910mm x 1220mm $6500

Shifts in bio-diversity brought about by climate change would bring about vast changes upon the face of the earth. Along with earth's mineral content, water and sunlight in balance, are life permitting. If this balance is upset the permit is withdrawn and abundance departs.
As humankind we have lived through a relatively benign period and our historical perceptions tell us that changes to our biosphere mostly happen very slowly. If change was to suddenly speed up there would be a compounding requirement to migrate, adapt or perish.
The central focus in this painting is 'the dissolution of a desirable object', represented by a peach held in suspension – metaphore for all that represents a benign and self-sustaining environment.
Bearing witness to this event are figurative (empirical) representations of mortality, mythology, the sub-conscious or subtle mind and adaptations of organic life.
2007