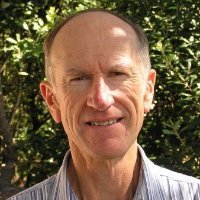 Welcome to the Kiwi Art House Gallery's April Newsletter
- Phil Dickson
- Escha van den Bogerd commissions
- upcoming exhibitions
- latest new art

Phil Dickson

Wellington art icon and long time gallery artist and friend Phil Dickson sadly passed away unexpectedly at the end of March.

Phil was a talented and popular artist and was heavily involved in Wellington art, contributing his time and expertise to the NZAFA, Watercolour NZ and the Hutt and Wellington art clubs. Phil painted in both oils and watercolours with equal proficiency. In 2014 the Gallery helped him launch his art book 'Phil Dickson's Wellington' with an exhibition showing many of the paintings in the book.

View Phil's work on his page here.


Our condolences to his wife Jenny and family.
Upcoming Exhibitions
We've had a hold on exhibitions this year thanks to covid but are planning a retrospective for Heimler and Proc in May and then Bill MacCormick and Graham Moeller. I'll email dates when they are confirmed.
Escha van den Bogerd commissions

Escha van den Bogerd is free for commission paintings for the next few months.

Many of you will know Escha's work, especially her figurative series and her watching the old masters series. She could paint you watching your favourite painting.

Visit her page to see past commissions and Escha's style and click on the image for more info
Below left, Joy de Geus big and beautiful Aro Valley watercolour scene, centre colourful and fun Vincent Duncan oil and left Tatyana Kulida small exquisite rare traditional gold watergilding oil painting on wood. Click on the images to see these in the
New Art
page. While there, don't forget to check out all the new art including the second page, easy to miss!

Thanks and look forward to seeing you again soon.

Alan Aldridge
The Kiwi Art House Gallery, 288 Cuba Street, Wellington

04 385 3083 alan@kiwiarthouse.co.nz
Posted: Wed 18 May 2022